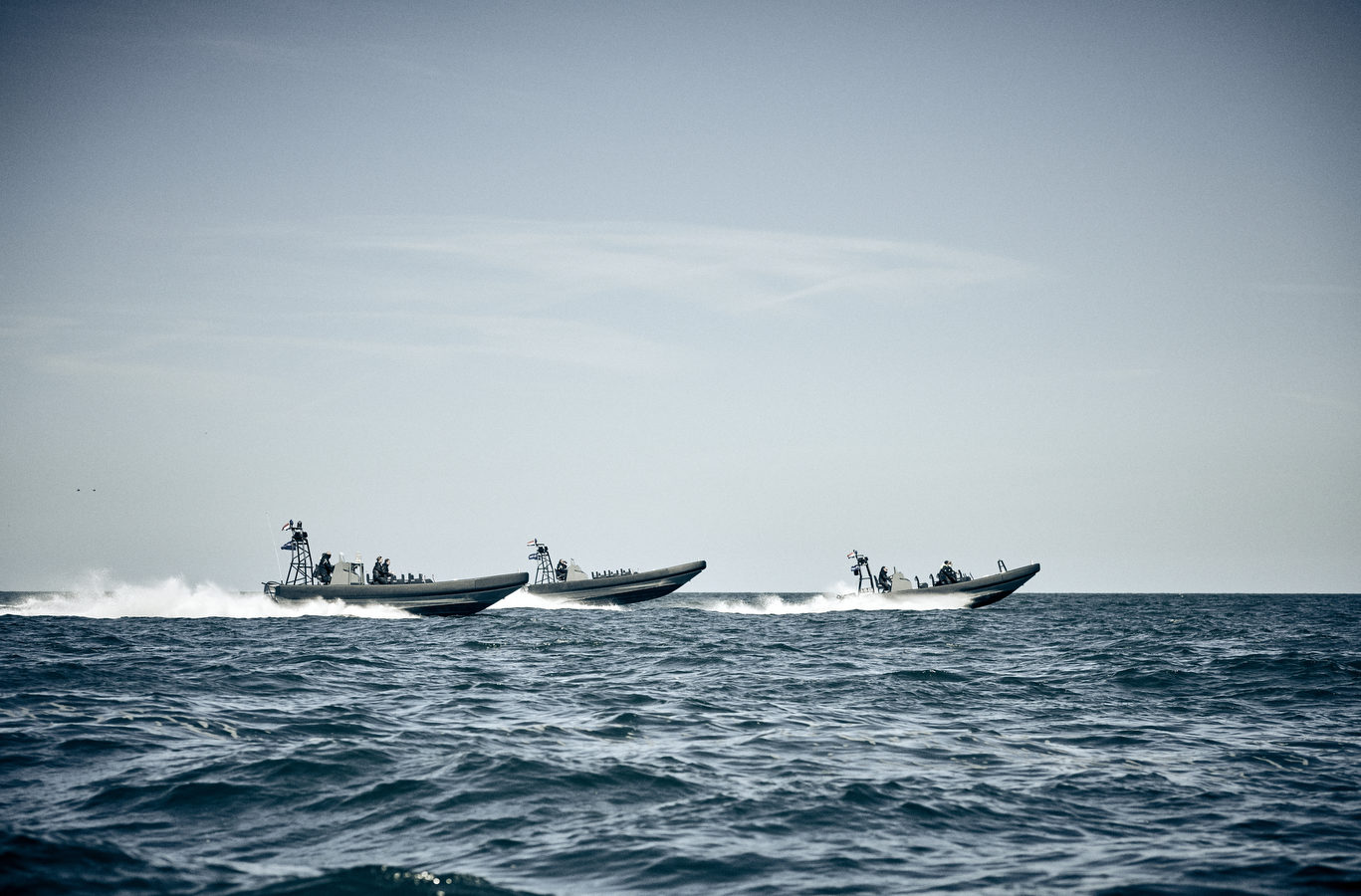 Privacy
Cookies
When you visit our website: dehaasinterceptor.com, we process a number of personal data. We believe it is important that your personal data should be handled carefully which is why we process and protect personal data securely. This privacy statement provides more information about this.
1. Data and IP address
We use your IP address to analyze how long visitors remain on our site, what pages they look at and how they end up on our website. We use the statistics program Google Analytics for this. Read more about Google Analytics privacy policy here.
To help trace any problems with our website and server, our servers store so-called log files. These contain IP addresses and are cleared once a year. We do this to keep our website and server secure and accessible for you and us.
Our website is installed with an SSL certificate. With SSL, confidential data is transmitted in encrypted form so that it cannot be intercepted.
2. Cookies
By using cookies, personal data collected by us is used to optimize and improve the website. A cookie is a small file that is sent with pages from this website and stored on your computer's hard drive by your web browser. During a future visit to our website, this data can be sent back to our servers.
Use of session cookies
This website uses so-called session cookies. Session cookies are functional cookies that ensure that the website works properly. They help us gain insight into how visitors use our website and what pages are viewed. With this data we can optimize our website as much as possible and adapt it to the browsing behaviour of our visitors. These session cookies are automatically deleted when your browser is closed.
Use of tracking cookies
Our website also uses tracking cookies. The aim of a tracking cookie is to collect data about visitors and/or their browsing behaviour. For example, an advertising network can place a tracking cookie on a visitor's computer, which ensures that, when the visitor continues to browse, certain websites (that have a certain built-in cookie or are part of the advertising network) recognize the cookie and show the visitor 'personalized' advertisements and targeted online advertising. The profile created is not linked to your name, address, e-mail address and similar information. The following cookies have been placed on the Interceptor website: Bing ads, Double Click, Facebook Connect, Facebook Custom Audience, Google AdWords Conversion, Google Dynamic Remarketing, Google Tag Manager, LinkedIn ads and LinkedIn Marketing Solutions.
Bing ads:
This cookie lets Microsoft (Bing Ads) and Interceptor know that you have clicked on an advertisement and visited the website. It can also be used to build profiles so that we can show you personalized advertisements.
DoubleClick:
These cookies record what services you view. As a result, we can offer you relevant advertisements on our partner websites. Without these cookies, you may miss out on personal offers.
Facebook Connect:
This cookie allows simple integration with various social media websites. For more information see Facebook's Privacy Policy.
Facebook Custom Audience:
With this cookie we can show you personalized advertisements. For more information see Facebook's Privacy Policy.
Google AdWords Conversion:
Our website uses the online acquisition programme 'Google AdWords' and within this framework Conversion Tracking takes place. The cookie for Conversion Tracking is installed when a user clicks on an advertisement managed by Google.
Google Dynamic Remarketing:
The Dynamic Remarketing service allows us to show advertisements to users who have already visited our website.
Google Tag Manager:
Google Tag Manager is a tool that adds a single piece of code to our website tags, allowing us to manage everything from a web interface. Google Tag Manager has been developed to meet our tag needs and works with Google and non-Google website tags.
LinkedIn Marketing Solutions & LinkedIn ads:
This cookie is used to collect advertisement objectives, namely the anonymized measurement of advertisement campaigns and the anonymized collection of data in order to be able to display a relevant advertisement in the right language. For more information see LinkedIn's Privacy Policy.
Google Analytics
In addition, our website includes a cookie from the American company Google, as part of its Analytics service. As a result, we can record how visitors use the website and how effective the AdWords advertisements on Google's search results pages are. This data, together with the address of your computer (IP address) is transferred to and by Google and stored on servers in the United States. See Google's privacy policy for more information. Here you can also find Google Analytics privacy policy. Google uses this data to record how our website is used, to provide reports about the website and to supply its advertisers with information about the effectiveness of their campaigns. Google can supply this data to third parties if legally required to do so, or in so far as these third parties process the data on behalf of Google. We have no influence over this. This data is made as anonymous as possible. We have not asked Google to mask your IP address. If you do not want your data to be read by Google Analytics on our website (or another website) you can for example install this browser plug-in to block Google Analytics.
3. Storage periods
We will not store your data for longer than necessary. We store your data for various periods. We determine the storage period on the basis of legislation and regulations. We store most data for 1 year after the last contact. We store data that we are legally required to retain for longer until the retention obligation expires. Data can be processed outside the European Union via Google and Facebook. All these parties are affiliated with the Privacy Shield Program and therefore satisfy a level of protection approved by the European Commission.
4. Rights
You have the right to view your personal data. You can also have your data altered or deleted from our database. In addition, you can request that the processing be restricted and you can object to the processing. Furthermore, you have the right to ask that the data about you that we process be transferred to you or another organization. Let us know via Interceptor@dehaasmaassluis.nl. If you do not leave your personal data on our website, we cannot of course respond to registrations and questions, nor can we contact you. The provision of this data is therefore a condition for registering for our services and asking questions. Finally, we would like to inform you that you can submit a complaint to the Autoriteit Persoonsgegevens (the national supervisory body) via the following link: https://autoriteitpersoonsgegevens.nl/nl/contact-met-de-autoriteit-persoonsgegevens/tip-ons. From time to time, this privacy statement can change as the result of new developments. The most up-to-date version is always available at www.dehaasinterceptor.com.
*Interceptor is a trademark of De Haas Maassluis B.V. / De Haas Shipyard
July 2020